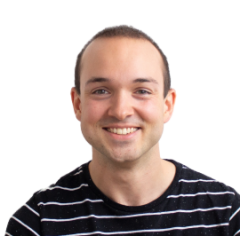 Phil Wolstenholme
Hi 👋, welcome to my personal site. It's part blog, part portfolio, part place to try new things.
I'm a lead frontend engineer at the Co-op. I have a wide range of skills, knowledge, and experience, particularly focussed on accessibility and frontend web performance. Outside of work I'm interested in science, the environment, bouldering, bikes (everyday/utility), and open source software.
Meanwhile, elsewhere on the internet…
Tweets from Twitter, blog posts from DEV/Medium, talks from YouTube and beyond, photos from Instagram, music from Spotify, and nice places from Foursquare (lol, I know, but I've built the API integration now so Foursquare lives on on this website!).
Talks I've given at conferences or other events. I'll link to slides or videos where they are available.
"Phil Wolstenholme gave an insightful and well thought out presentation."

Daniel Lemon, Amazee Labs

"Stunning talk – those tips on Twig syntax gotchas were worth it alone. Many 'thank you's!"

Jack Garratt on YouTube

"Brilliant talk. If this guy made a 10 hour series on Drupal & Vue development I'd watch it ASAP."

'just another human' on YouTube

Let's go on a Contrib module safari!

Event

NWDUG

Talk

Let's go on a Contrib module safari!

Progressive decoupling with Vue and Drupal

Event

NWDUG Unconference 2019

Talk

Progressive decoupling with Vue and Drupal

Pattern Lab, Tailwind, and Vue (or the time I tried to cover three talks in one… 😬)

Event

NWDUG

Talk

Pattern Lab, Tailwind, and Vue (or the time I tried to cover three talks in one… 😬)

Vue at the Royal Navy

Event

VueJS Manchester Community

Talk

Vue at the Royal Navy

How to write better CSS by stopping writing CSS

Event

NWDUG Unconference 2018

Talk

How to write better CSS by stopping writing CSS

Performance Optimisation for the Rich and Famous

Event

NWDUG Unconference 2017

Talk

Performance Optimisation for the Rich and Famous

"Phil normally delivers really good talks, and this was no exception."

Phil Norton
According to the Spotify API, I've been listening to a bit of irish rock (Two Door Cinema Club), shiver pop (Glass Animals), indie pop (Sylvan Esso) and electropop (Lorde) over the last few weeks (their genre names, not mine!)
You can click the cards above to play a little preview of the artist, courtesy of the Spotify API. I also use the Spotify API to get the tempo/BPM of the preview song, and I use this to influence the speed that a card bops at while its playing.
Press the pause icon or the esc key on your keyboard to stop the previews.
Photos and videos from Instagram.
Likes: 30 Comments: 1

Tagged location: Wadi Mujib

Having just about recovered from the million steps we did across two days at Petra (and one evening of Petra by candlelight) I was ready to do a bit of canyoning-lite at Wadi Mujib which is a part hike, part canyoning, part via ferrata up a canyon (wadi) using ropes, ladders, and walking up to a nice double waterfall, then climb/jump/slide/float back down. On the way down you can float on your back and look up at the lovely sandstone rock formations and patterns. This was my last Jordan activity, now I'm just abusing the happy hour at the W hotel back in the capital after a week away from non-Arabic country levels of access to alcohol!

Likes: 29

Tagged location: Dead Sea Beach (Holiday Inn Resort)

Obligatory Dead Sea floating and mud photos! The most fun I've ever had at a Holiday Inn (probably)!

Likes: 44 Comments: 1

Tagged location: Petra, Ma`An, Jordan

Went to Petra, saw some rather old things, got offered a million donkey rides! Props to the Bedouin guy who took the first photo and had clearly done this a million times before!

Likes: 44 Comments: 4

Tagged location: Wadi Rum

Some Wadi Rum spam, featuring obligatory photo of me hanging off a rock, a totally not staged at all 'looking at the sunset' photo, and the first time I used the Astronomy mode on my phone's camera and caught a shooting star? (Or maybe just a satellite, not sure, but don't rain on my parade if you can tell what it is!) 🌠🌟🌞🇯🇴

Likes: 11 Comments: 2

Tagged location: Amman, Jordan

I also saw this in the downtown area, which doesn't really fit with the Amman Citadel pictures, but that I still liked!

Likes: 32 Comments: 1

Tagged location: Amman, Jordan

Day 1 in Jordan 🇯🇴 Amman is a big sprawling, kinda messy (in terms of planning) capital city where I think it's assumed you drive everywhere, and my hotel is next to a dual carriageway (exotic!) so my morning errand of 'get a local SIM card so I can use data for directions and stuff' turned into an sweaty odyssey of going round in circles then coming up against ring roads/roundabouts of death with no way to cross, but I made it eventually. The afternoon (shown here!) was much more civilised! There's only me and another person on the Intrepid tour that I booked onto (I was expecting 5-12…) so it's going to be a cosy trip!

Likes: 38 Comments: 3

Tagged location: 2021 Hospitality Weekend In The Woods

Just about snuck in a full-blown day of festivalling this year (ignoring the Sunday of Moovin because it was so small!) It was SO GOOD to be back at a big event and listening to all the Hospital and related artists playing outside on generally pretty loud sound systems to a super friendly crowd and a not-oversold venue with LOADS of space to move! We made up for @_sannebosmans 's 30th being during one of the lockdowns by all wearing party hats, and hundreds of people had wished Sanne a happy birthday, sung to us, or presented us with an imaginary cake by the end of the night ☺️ There couldn't have been a better way to celebrate me finishing my job of 6.5 years on the Thursday then me and Marli jumping on a train to London to alternate between chilling and partying all weekend!

Your browser does not support the video tag.

Likes: 36 Comments: 2

Tagged location: Manchester, United Kingdom

Super chill Sunday riding around Manchester with @dom_whiting 🚲🚴🔊📢

Likes: 13 Comments: 1

Tagged location: New Adelphi Building

One more for the Instagram collection of 'Phil hanging off things to make it look as if he actually does anything active anymore' - this is a giant bust of Engels' head and beard that's part sculpture, part bouldering object

Likes: 56 Comments: 5

Tagged location: Manchester, United Kingdom

It was my birthday yesterday! 🎂🎈🎊 Big thanks to @marley.rude for orchestrating a really good birthday weekend! We did a Manchester staycation thing, we stayed at @nativemcr @duciestreet which was great (red brick and iron columns! 😍), went to @treetopmanchester in Heaton Park (zip lines and squirrel befriending!), drank and ate at @escapetofreightisland (tacos, tequila…) and was just really happy to be somewhere other than my flat for a weekend!

Speaking at a conference in 2019 versus speaking from your living room to a webcam in 2020 😩

Likes: 32 Comments: 8

Tagged location: Liverpool

Super late posting this, but @marley.rude and I went on a bike ride to Liverpool last weekend to escape Manchester (and not have to get a train anywhere), and it was LOVELY! (Despite cycling last about five sewage treatment works). We got a suite at @pullman_liverpool for pretty much the price of a normal one-level-up-from-standard room which was lush, saw @kilbyster and ate a bunch of tacos and drank a bunch of wine!
A randomised asortment of places I've liked on Foursquare at one point - it could be somewhere from a holiday, or it could be a random bar in Manchester that closed three years ago…
The Passenger Hostel

People talk about great value.

Estacao de Sao Bento Praca Almeida Garrett, União de Freguesias do Centro, Porto

Oishi-Q

People talk about great value, casual, healthy food.

Unit 7 The Quad (Hulme St.), Manchester

Piña

People talk about tequila, romantic.

3 Harvest Ln, Sheffield
Tweets by me, @philw_.
Tweet media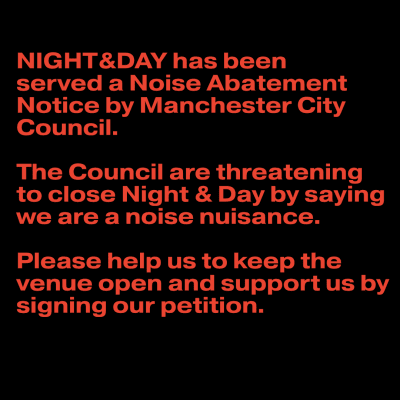 An important message from team N&D. Please support us if you can. x
Stacked it on the way home from work on some wet tram tracks (ride outside the parallel tracks and xmas market peds step out in front of you, ride within the tracks and the angled points at junctions catch you out!) Luckily only my 2nd time in years of Manc bike commuting though!